Visit us at the 8th symposium "Der Bausachverständige" on June 5 2019 in Cologne

This year's symposium "Der Bausachverständige" with the

Focus radon and asbestos – invisible enemies in the house
treats all aspects around

Asbestos hazards, analysis and diagnosis options as well as protection and remediation measures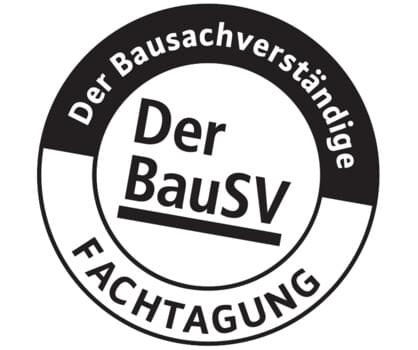 We are only interested in your asbestos samples, not in your customers!
As THE contract laboratory for asbestos and mineral fibre analyses, CRB Analyse Service GmbH has a lot to offer:
Accredited testing laboratory since 1992

Constant quality assurance through interlaboratory comparisons of currently two different suppliers

6 technically experienced scientists and 4 scanning electron microscopes

More than 70 years of professional experience in asbestos analysis in one company

Standard-compliant test reports in compliance with the four-eyes principle (inspector and approver)

We neither carry out sampling nor are we active as experts, so that there are no conflicts of interest with your engineering office / institute

Online sample registration via Drag'n'Drop from your EDP, LIMS, Excel etc.

NEW: Quick & easy online ordering with our quick order form for corporate customers
Waiting long for your asbestos analysis again?
CRB offers the fastest asbestos analyses and, of course, the possibility of immediate processing: Talk to us, we will always find a solution! Call now
Dissatisfied with your asbestos lab?
We are personally available for you and will advise you on the selection of the necessary analytics. Complete your projects successfully - we are at your side.
We provide free adhesive pads for dust sampling and monitors equipped with nuclear pore filters (for a fee).

Do you have problems with the shipping of asbestos samples? We can help! Call now
Do you know our overview of all relevant detection limits around asbestos for the different examination types?

Do you know the ring trial results of your asbestos lab?
We take quality assurance very seriously: That's why you can find all round robin tests by CRB on our homepage, including results!
CRB – the brand for asbestos analysis
CRB Analyse Service GmbH of Hardegsen/Germany is an independent, privately owned ilac/DakkS-accredited testing laboratory. It was founded in 1992 and was already accredited in 1995. CRB offers you all the usual tests for the analysis on asbestos of material samples, dust samples, air samples from indoor air measurements and workplace measurements, liquids as well as road coverings, asphalt and rock samples.