Filters, monitors and stubs for asbestos sampling
---
Backing filters and monitors equipped with nucleopore filters for air measurement according to VDI 3492, VDI 3861, page 2, BGI 505-46, ISO 14966 for asbestos and/or man-made mineral fibres are available for a fee.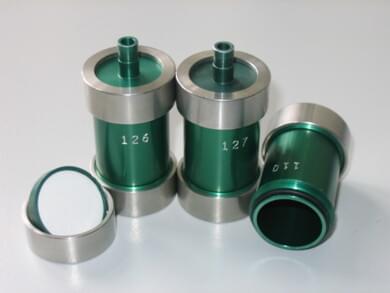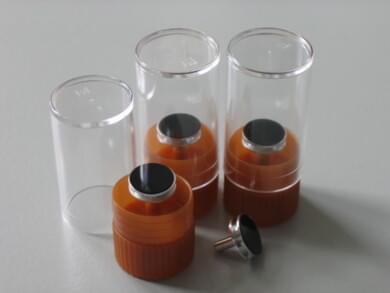 To collect a dust sample, press a 10 cm long strip of sticky tape into the dust and then glue the strip onto a smooth surface (for example a transparent folder). Alternatively, fold the strip in the middle so that the adhesive surfaces stick to each other. We incinerate the adhesive film and check the remaining mineral ash for asbestos / AMF.
We provide our business customers with stubs of adhesive carbon pads (free of charge) in a plastic transport container for taking dust samples .