Asbestos analysis according to international standards
Our independent testing laboratory analyses your samples for hazardous materials like asbestos or man made mineral fibres by means of high-resolution scanning electron microscopes according to relevant international and national standards and guidelines. Furthermore, we provide solutions for a wide variety of scientific, technical and medical issues by means of image formation, X-Ray micro analysis and element mappings.
Why you should choose our testing laboratory for your next asbestos analysis:
Accredited for over 20 years

Asbestos analysis according to ISO 22262-1 & ISO 22262-2 by means of SEM/EDS

Constant quality assurance through ring trials by currently two different suppliers

6 technically savvy scientists and 4 scanning electron microscopes (SEM)

More than 70 years of experience in asbestos analysis under one roof

Standard test reports in compliance with the four-eye-principle (tester and releaser)

Online sample registration via Drag'n'Drop – directly from your EDP, LIMS, Excel, etc.
Waited too long for your asbestos analysis?
As a standard, CRB offers a fast asbestos analysis and even provides the possibility of immediate processing: Contact us, we will always find a solution! Call now
Dissatisfied with your current asbestos laboratory?
We are personally available for you and advise you in the selection of the necessary analysis. Complete your projects successfully with our support.
We provide free adhesive pads for dust sampling and monitors equipped with nuclear pore filters (for a fee).

Do you have problems with the shipping of asbestos samples? We can help! Call now
Do you know our overview of all relevant detection limits around asbestos for the different examination types?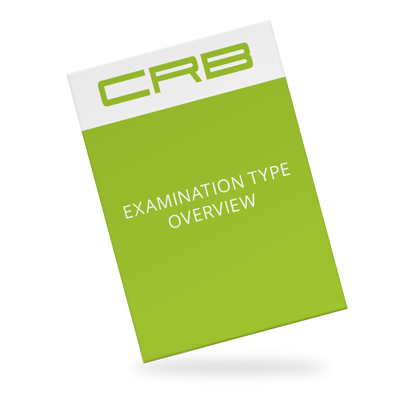 Do you know the ring trial results of your asbestos lab?
We take quality assurance very seriously: That's why you can find all round robin tests by CRB on our homepage, including results!
CRB – the brand for asbestos analysis
CRB Analyse Service GmbH of Hardegsen/Germany is an independent, privately owned ilac/DakkS-accredited testing laboratory. It was founded in 1992 and was already accredited in 1995. CRB offers you all the usual tests for the analysis on asbestos of material samples, dust samples, air samples from indoor air measurements and workplace measurements, liquids as well as road coverings, asphalt and rock samples.