Covid prevention: CRB equips another 5 offices with nanofiltec air filtration systems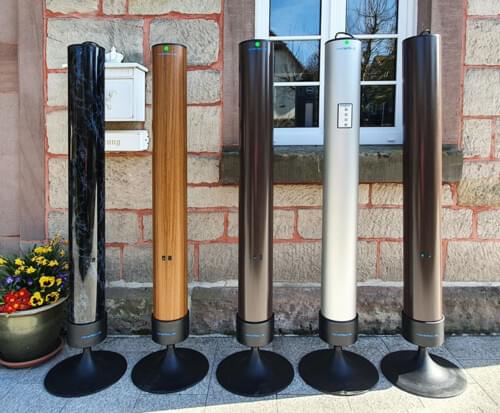 The workrooms and other critical points in the building of CRB Analyse GmbH have been equipped with air filtration systems from the company nanofiltec from Hamburg, Germany, due to current events. Eight slim, yet powerful filter systems guarantee state-of-the-art occupational safety and form an important element of our comprehensive operational Covid prevention.
Filter system from Hamburg ensures fresh air
The Casadron Air Clean E air filtration system from nanofiltec cleans the room air using the recirculating air filtration process. These filter systems work with an extremely efficient HEPA filter, which is also fully regenerable, and in combination with a downstream molecular filter, which eliminates even the ultra-fine particles and viruses with a specially refined activated carbon.
Flexible solution for everyday work
Optionally equipped with a roller base, the air filtration system also offers maximum flexibility in use. The filter system can simply be placed in the workspace where it is currently needed. Depending on the situation and room size, four performance levels provide adequate cleaning performance. Thus, the attractively designed air filtration system proves to be an effective and cost-saving alternative to permanently installed solutions for air pollution control. This is because it can be adapted without effort to the frequently changing personnel and space utilization in the workrooms of CRB Analyse GmbH in times of Covid-19.