Meet CRB at the 8th symposium "Der Bausachverständige"
On June 5, the 8th symposium "Der Bausachverständige" (The Building Expert) will take place in Cologne. This year the theme of the event is "Radon and asbestos - invisible enemies in the house". As THE contract laboratory for asbestos and mineral fibre analyses, CRB will of course be on site and will be available to answer your questions about asbestos analysis at its own stand.
Focus on asbestos and radon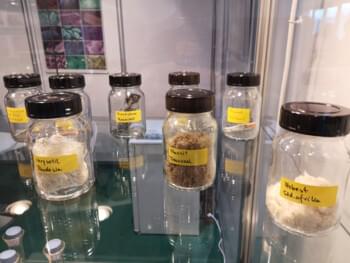 Countless asbestos cleanups have already taken place in recent years. But the topic asbestos remains topical. In fillers, plasters, tile adhesives, etc., the indoor pollutant appears again and again and can be released during renovation work. In various lectures of the symposium "Der Bausachverständige" you can inform yourself about analysis possibilities, asbestos hazards and protective measures. We will also be happy to advise you on the subject of asbestos analysis and occurrence at our information stand.
The second main topic of the event is radon. For a long time, the health hazard potential of radon as an air pollutant was underestimated. Speakers will therefore provide information about the problem and about structural and ventilation measures for radon protection. In addition, the legal aspects of pollutant exposure in buildings will be examined using radon and asbestos as examples.
Key data of the 8th symposium "Der Bausachverständige"
Appointment: Wednesday, 5 June 2019, 9.30 a.m. to 5 p.m.
Place: Lindner Hotel City Plaza, Magnusstr. 20, 50672 Cologne, Germany
Topic: Radon and asbestos