Asbestos analysis of magnesite floor, xylolite
Application, products
Applications as finished screed for large and dry areas like industrial floors.

Can be easily coloured with dyes: there are red, yellow and grey varieties. It is called xylolite with the addition of pieces of wood and wood flour.
Types of asbestos
Predominantly chrysotile, rarely actinolite-tremolite
Asbestos content
Generally traces up to 5 %, often distributed inhomogeneously within the product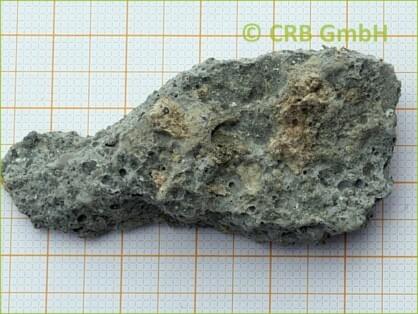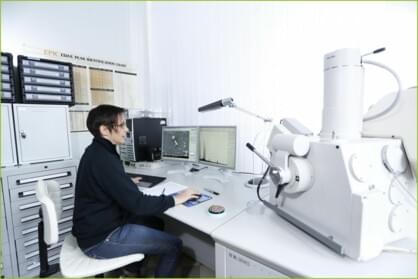 Dr. Benner examining asbestos samples under the scanning electron microscope
Our services for you
analysis for asbestos carried out by qualified scientists in our own accredited laboratory
short processing time, as a rule 3 days after sample receipt
court-proof analysis
regular participation in collaborative studies in the field of asbestos analysis
Costs for the analysis for asbestos in magnesite-floors, xylolites
Analysis as material sample according to VDI guideline 3866, page 5 for
€ 85.00 net or € 101.15 VAT incl.
► Price list asbestos analysis
Identification of asbestos in magnesite floor, xylolite by means of SEM images and energy-dispersive element-spectra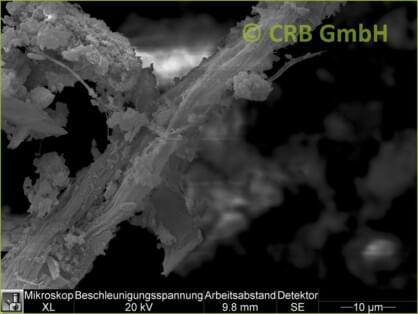 Asbestos analysis of magnesite floor, xylolite
SEM-image of chrysotile asbestos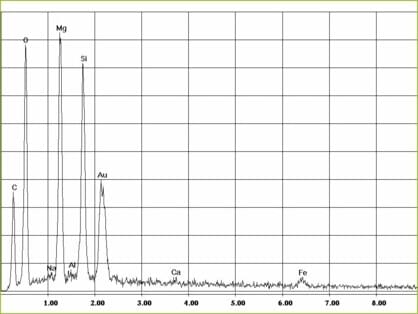 Asbestos analysis of magnesite floor, xylolite
EDX-spectrum of chrysotile asbestos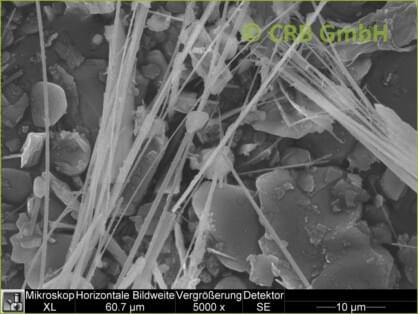 Asbestos analysis of magnesite floor, xylolite
SEM-image of amphibole asbestos, tremolite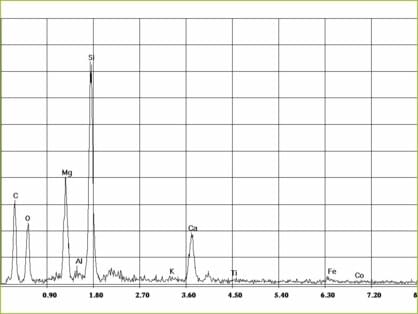 Asbestos analysis of magnesite floor, xylolite
EDX-spectrum of amphibole asbestos, tremolite